In our short time of covering the happenings of the wild world of Twitter dot com, we've documented quite a few tweets that have caused some type of controversy. Thinking back to moments like Nell Scovell opining on tornadoes in Kentucky, Pete Dominick's awful take, and Jason Nguyen's tweet about his 'journalism', several tweets in a given year will stand above others when it comes to being either uniquely bad, wrong, dishonest, etc. While 2023 has had quite a few tweets that many would consider 'bad', political talk show host David Pakman may have just raised (or lowered) the bar with his recent tweets surrounding the tragedy that took place in Nashville. Between the actual tweet itself, his replies and follow-up tweets about it, the subsequent deletion of several other tweets, and more, Pakman's 'bad tweet' differed greatly from others we previously mentioned.
Who is David Pakman?
A name people outside of Twitter are probably not familiar with, Pakman is somewhat unique when compared to other Blue Checks we've written about. Based on the tone of his tweets alone, we originally thought he was a Krassenstein-esque 'current thing' tweeter. As it turns out, Pakman has a YouTube political talk show with over 1 million subscribers, where he masquerades as 'Progressive' for his centrist audience. Thus, it's fair to say that Pakman IS somewhat successful while also being a relative 'no-name'.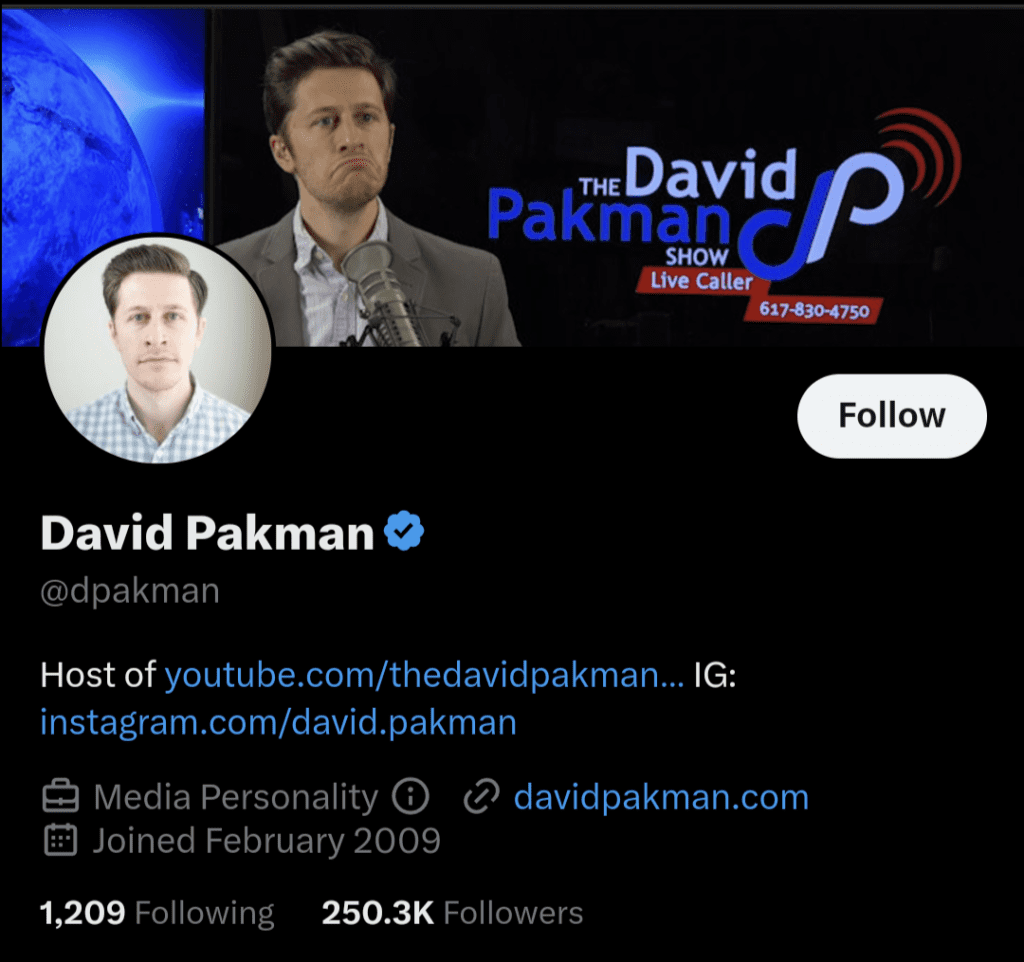 While it is puzzling how such a bland and unoriginal show gains such a large following, he clearly has to be doing SOMETHING entertaining that we aren't seeing but to each, their own. As you can see by follower discrepancies, Pakman has nearly 4x the followers on YouTube than he does Twitter.

David Pakman's Bad Tweet "Timeline"
Unlike most people who post "bad tweets" and delete them shortly after, David Pakman's tweet was far more eventful. A saga that involved several deletions, numerous Twitter ratios, an entire YouTube video devoted to it, and more, we figured the best way to tell the whole story would be via a timeline. Below the timeline, you will find a gallery that contains several of Pakman's tweets and others who reacted as well.