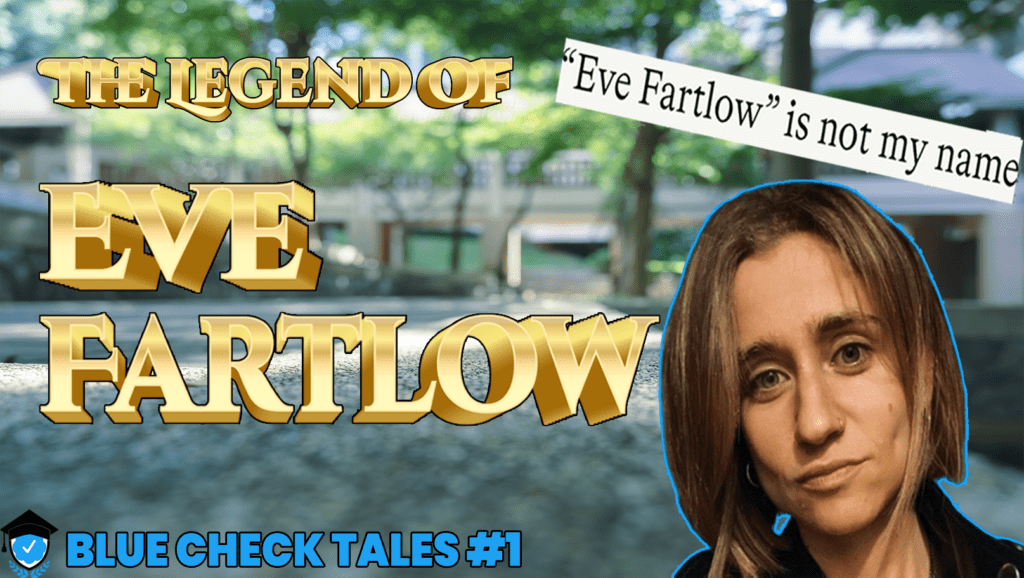 When thinking about the thousands of Blue Checkmark Twitter users we've documented over the past 2+ years, it was hard to determine who is the single WORST of them all. After recent events during the month of May on Twitter dot com, it becomes a bit easier to figure this out. In one of the funniest moments we've documented in Twitter History, "Eve Barlow" has separated herself from the rest of the Blue Checkmark pack.
Who is Eve Barlow
Many of you may be asking yourselves, "Who on earth is Eve Barlow?". You would be asking a very good question, as nobody really knows what she does beyond her Twitter activity. While she's apparently a "music journalist" from Scotland, her Twitter bio tells a better story as to the type of person she is.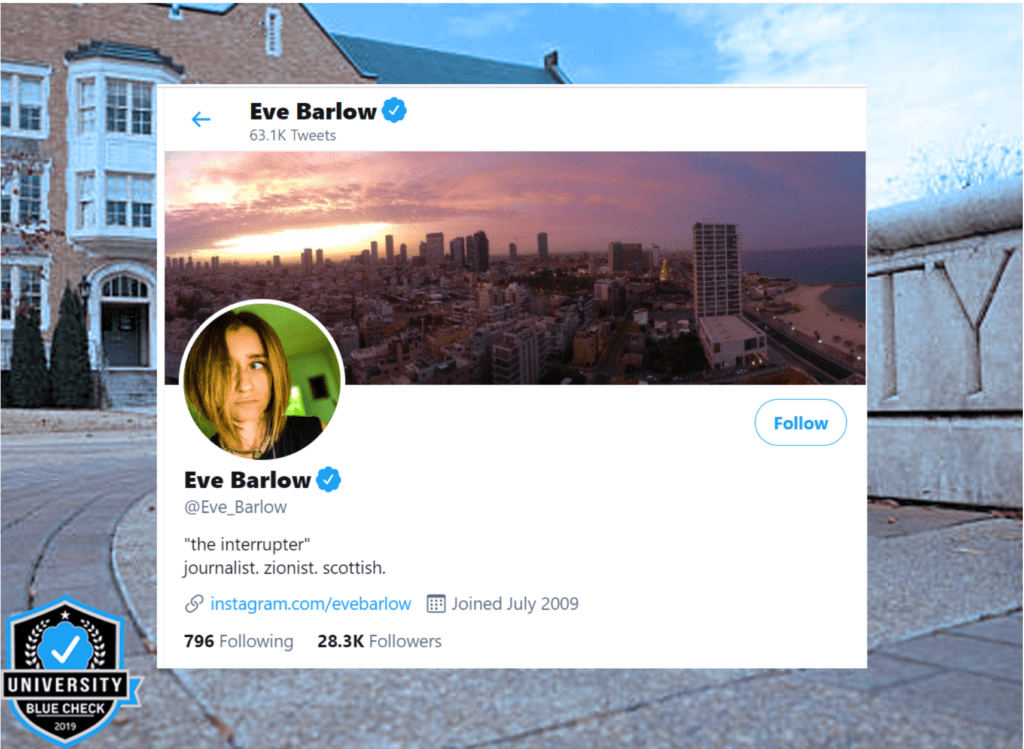 While this isn't the time or place to delve into the "Israeli-Palestine" conflict in great detail, Eve Barlow has received most of her recent "fame" from decidedly one-sided tweets on the conflict. As seen in her bio above, you can only imagine where she stands on the matter. Lately, however, it appears as though Eve has stopped writing about "music" and has instead focused on the latest events in the Middle East. Several of her tweets have garnered attention for a variety of reasons. Here are just a few of her many classics: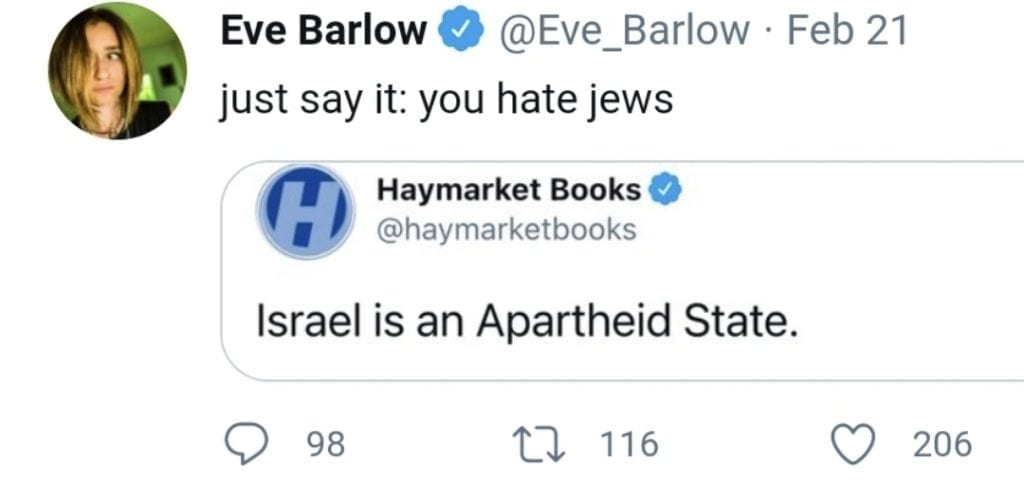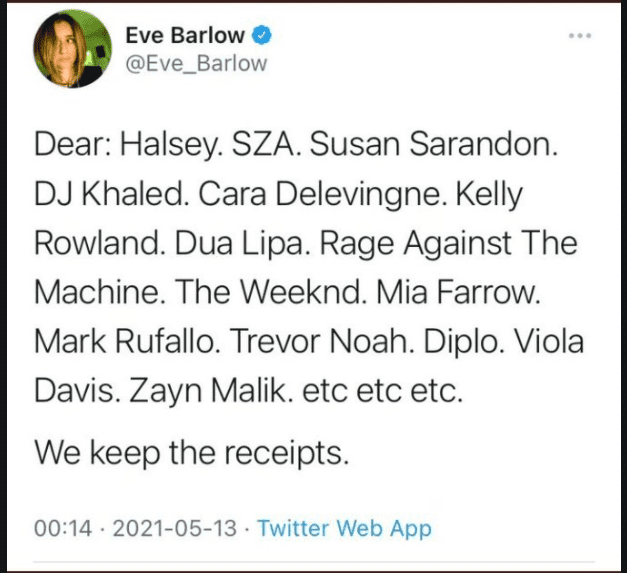 While the above tweets are certainly interesting and controversial, it was THIS one that caused Eve to gain popularity especially:
Again, putting aside personal opinions on the topic at-hand, most would agree that her tweets are quite embarrassing. They are accusatory, immature, and do not lend themselves to positive discourse on an issue that is quite divisive and complex. But hey, that's Eve Barlow for you. She doesn't seem interested in fostering a productive discussion, which is par for the course with "anonymous Blue Checkmarks" on Twitter dot com.
Eve "Fartlow" Is Born
As Eve Barlow's bad takes began circulating throughout Twitter, more and more people began to recognize her name. Naturally, nicknames for Eve also began to increase. While it's hard to determine who exactly came up with the name, one in particular began to really stick: Eve "Fartlow". Eve herself even noticed the increasing use of the nickname, posting this "challenge" for the Twitter World:
The Twitter world certainly responded to this "challenge" given by Eve, as it only took a few days until: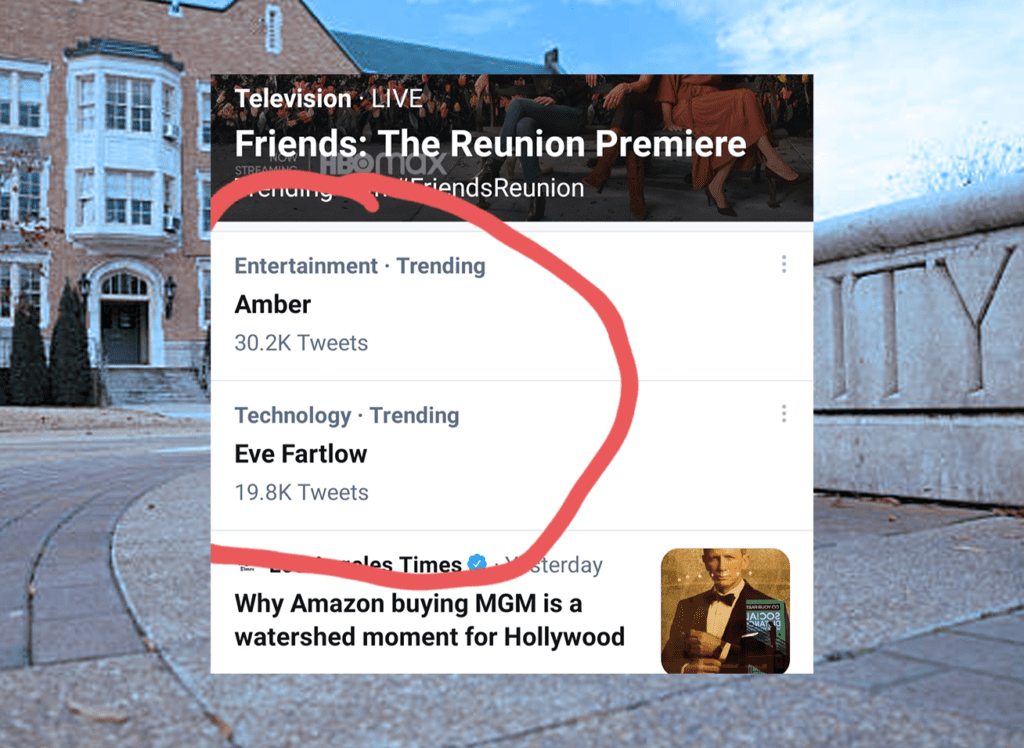 "Eve Fartlow" was officially "trending" on Twitter dot com, with many other Blue Check users joining in on the fun (We will provide a gallery with reactions from them at the bottom of this post).


So that about wraps up the brief history of how "Eve Barlow" became known as "Eve Fartlow". A funny saga in Twitter history that will always be remembered by us and many others.


JUST KIDDING! This would turn out to only be the BEGINNING of the "Legend of Eve Fartlow"!!
Eve Fartlow Responds
As mentioned before, Eve Barlow is a music Journalist who has written for several publications. Most of these appearances seem to be as a "guest" writer of sorts, talking about a variety of topics outside of "music". Eve decided to respond to the trolls by doing what she knows best: writing a column about her experience.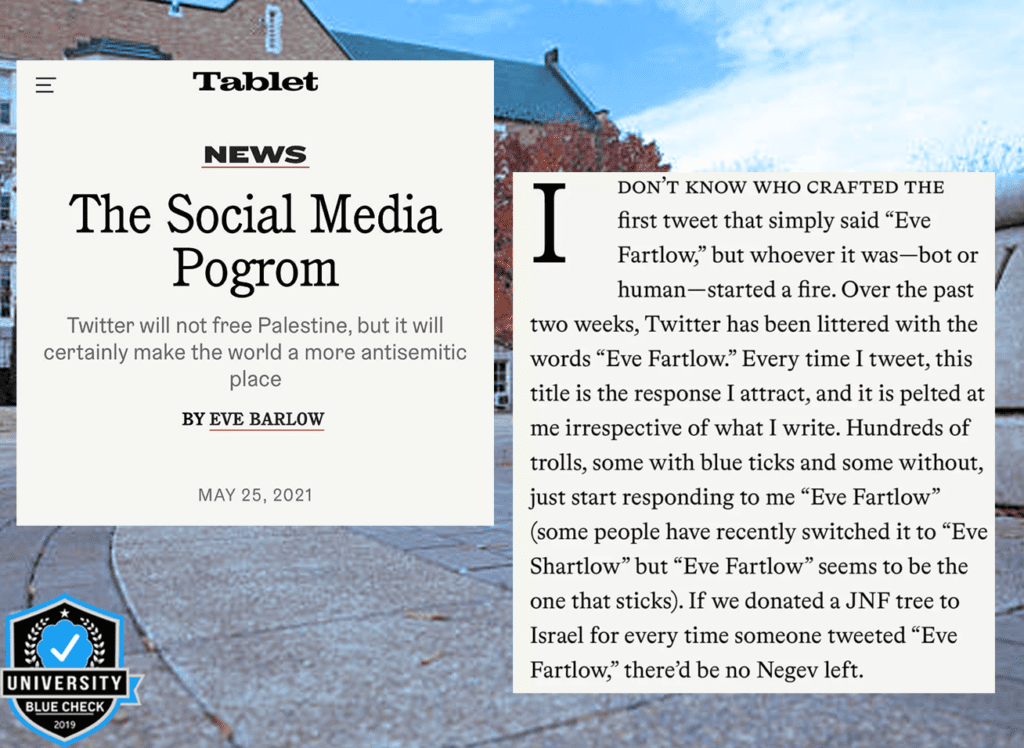 You read the title of that column correctly. "The Social Media Pogrom". It gets even crazier when you continue reading: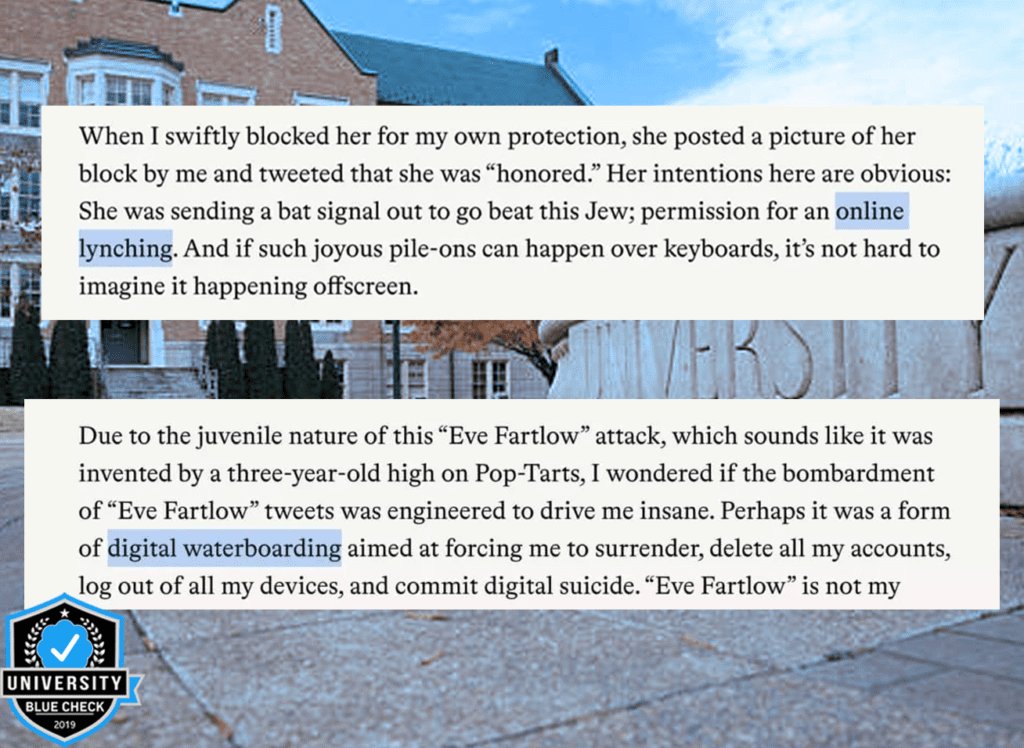 NOBODY who made the "Fartlow" jokes/joined in on the trolling would EVER condone or support violence against anyone in any context. The same goes for us as we make this post. These are simply jokes on Twitter dot com that happen on a daily basis. For Eve Fartlow to make these implications shows how, for lack of a better term, INSANE she really is. Perhaps the BEST part of the column she wrote came in the form of a simple, one sentence declaration she made: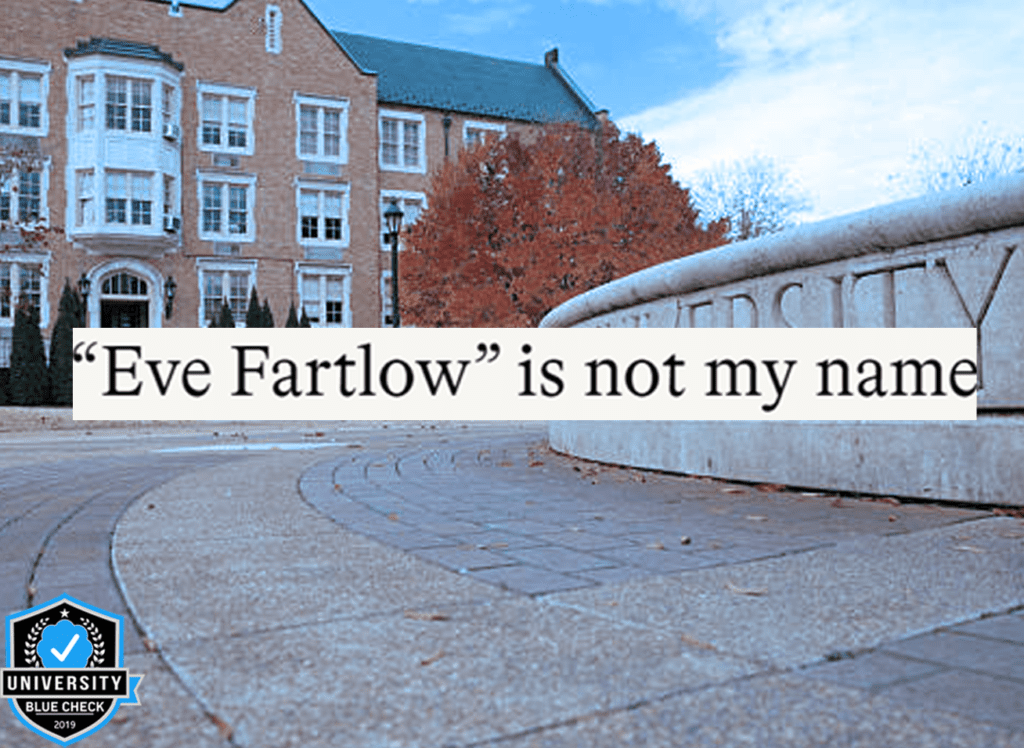 If you are even SLIGHTLY familiar with the internet or how Twitter trolling works, you can probably guess how effective this column was in stopping the "Fartlow" jokes.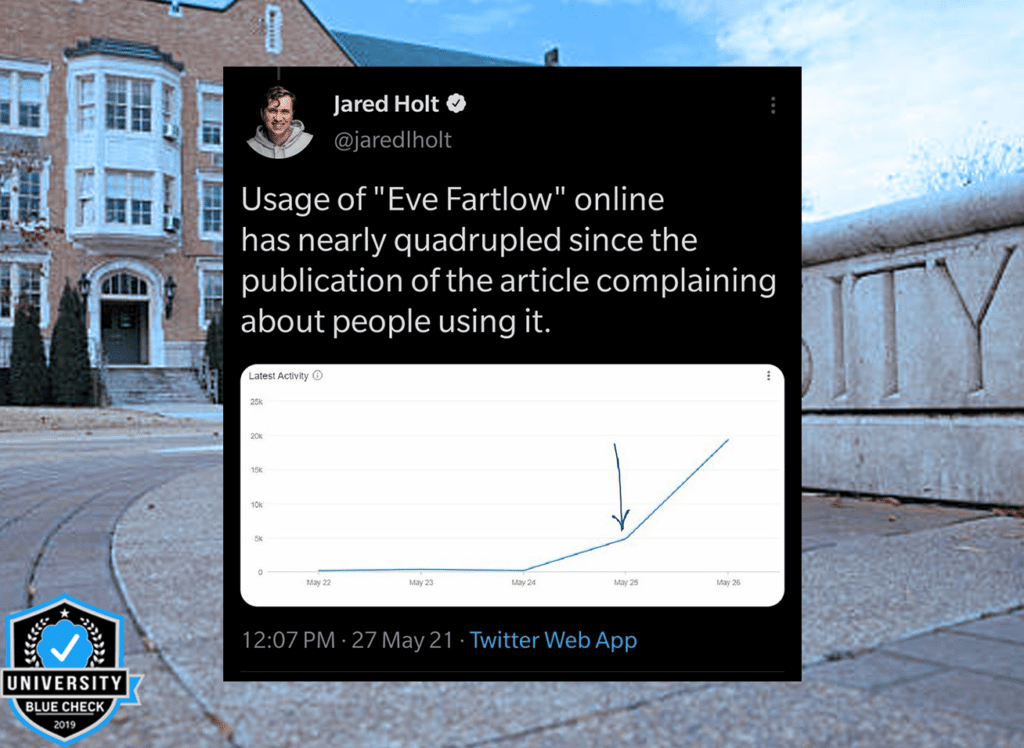 When JARED HOLT of all people is joining-in on the jokes, you KNOW how ridiculous the column was to a large group of people. Surely Eve HAD to anticipate the uptick in the use of "Farlow" after sharing her post. Maybe it was intentional, in efforts to build her "popularity" and viewership. Either that, or she is insanely out-of-touch with internet trolling. It could even be somewhere in-between. Regardless of what her intent was, the subsequent reactions by Twitter users only added to the fun.
Seth Rogen Joins the Fun
People were making fun of this column so much that other Blue Checkmarks were sharing it while mocking the premise. Many joined in and replied to Ms. Fartlow, including Seth Rogen, who perhaps had the most "scrutinized" response of them all.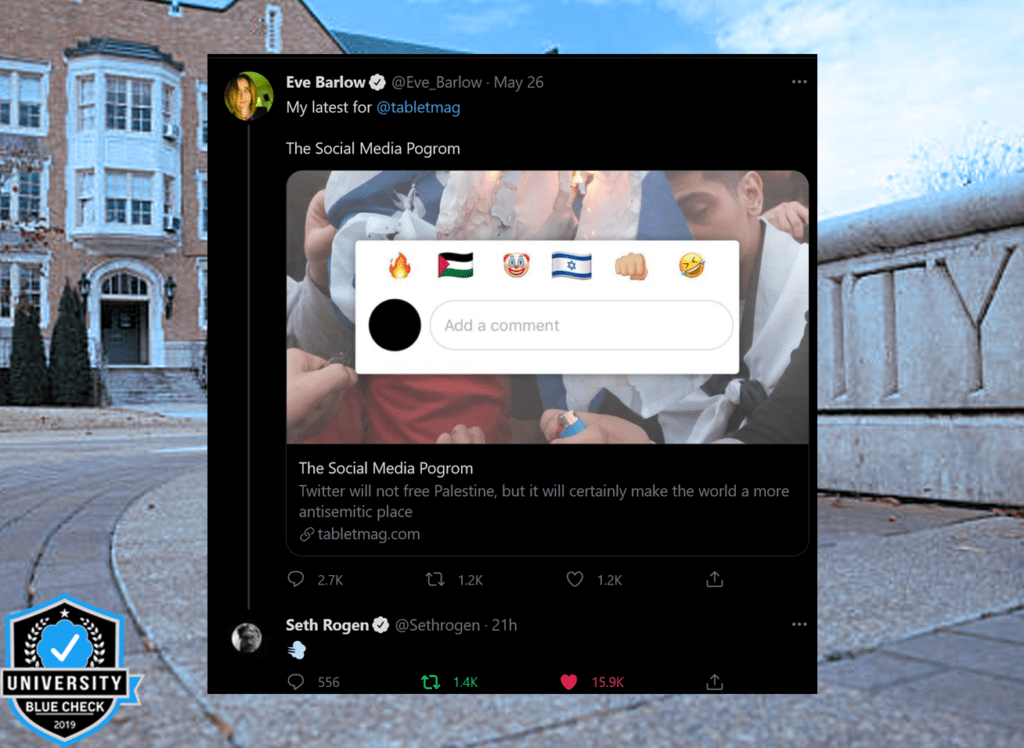 Without so much as even typing a SINGLE LETTER, many users in the defense of Eve Fartlow were quite angry at Seth's response.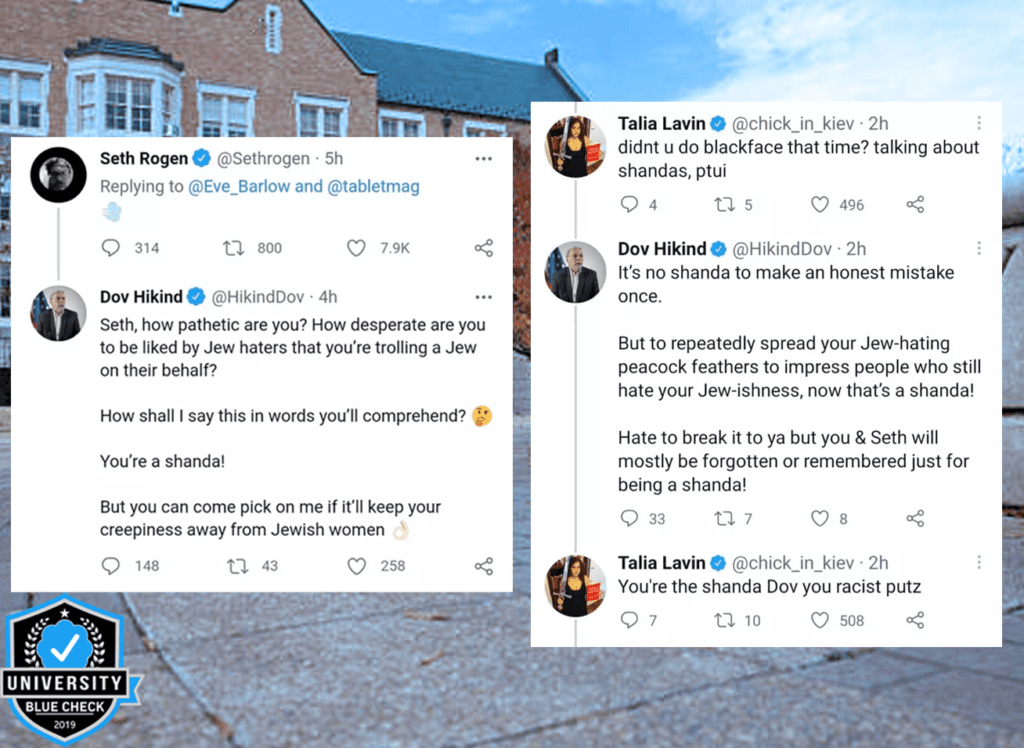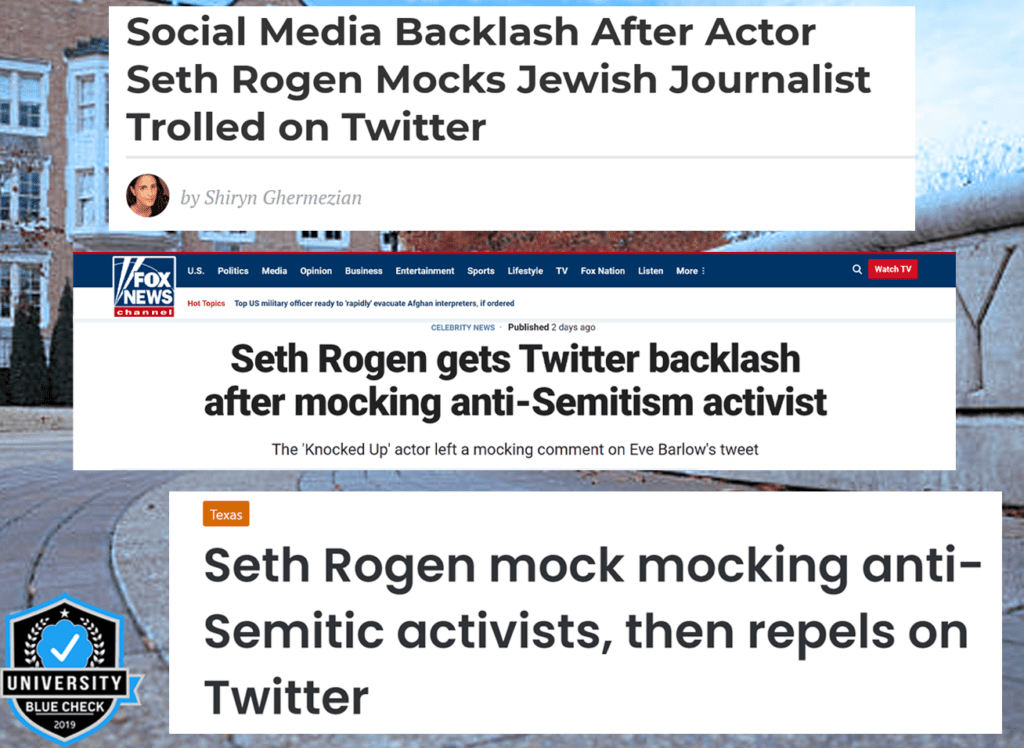 All of this attention for a SINGLE EMOJI, mind you! A major MSM outlet, Fox News, even felt compelled to report on this "story"! While Seth certainly is not great in his own right, we have to give him credit for causing such a reaction over an emoji. Wild stuff for sure. Especially considering the fact that he is Jewish himself, along with many others who joined-in by making "Fartlow" jokes.
Eve "Fartlow" Today
While it has been close to a week since the height of the "Fartlow" jokes on Twitter, Eve Barlow has seemingly "embraced" the nickname, in a sense. She now uses the attention she received from a "fart joke" as proof of her views being righteous or correct. In reality of course, it was simply a "fart joke" and nothing else. As if the name "Fartlow" trending on Twitter wasn't enough to cement the legacy of this "tale", the subsequent reactions from her and others are enough to make this one an all-time classic. Each tweet made by Eve Barlow is almost guaranteed to contain a reference to "Fartlow", while those in "support" of her in the context often have their own names changed to something similar.


The best way to describe the "Legend of Eve Fartlow", in our opinion, comes in the form of the famous "Arm Meme".
If nothing else, the "Fartlow" jokes served as a nice moment of "unification" for all types of people; regardless of your political viewpoints or other factors. Seemingly everyone, beyond select Blue Checkmarks and some others, had a laugh at everything going on with this story. Even if only for a couple of days, stories like this show that people can come together and have a good time, amid the usual nonsense posted on Twitter. Similar to the "Target Tori" and "Tariq Nasheed" stories (albeit different topics), differences were seemingly put aside for everything to fall into place. Even Ms. Fartlow herself probably has seen her "viewership" and "popularity" increase, through it all. It's all about the "little things" on Twitter dot com, that make it worth coming back to. This is one of the many instances of that being the case.



We hope EVERYONE has a healthy and safe Memorial Day Weekend (or weekend in general, for our non-US readers)! And of course, feel free to browse + use the images in our "Eve Fartlow Gallery" found beneath this post!
Check out the rest of our Blue Check Tales!