It's been a long time since we last made a post here at Blue Check University. Between behind-the-scenes work and preparation for end-of-the-year competition voting, we promise we've been busy trying to create the best experience for followers across the web and social media. Sometimes, however, a tweet and ratio are SO BAD, we need to stop and point it out for everyone. Seemingly out of nowhere and prompted by nothing at all, one blue checkmark decided to drop one of the worst tweets you'll ever see, no matter the year. With the help of AI for the first time on a site post, we'll tell the brief story of how Richard Hanania could be so awful in such a few amount of tweets.
Who is Richard Hanania?
Like many people featured on the site, Richard Hanania is a name that is primarily known in the Twitter (or X) world and really nowhere else of note.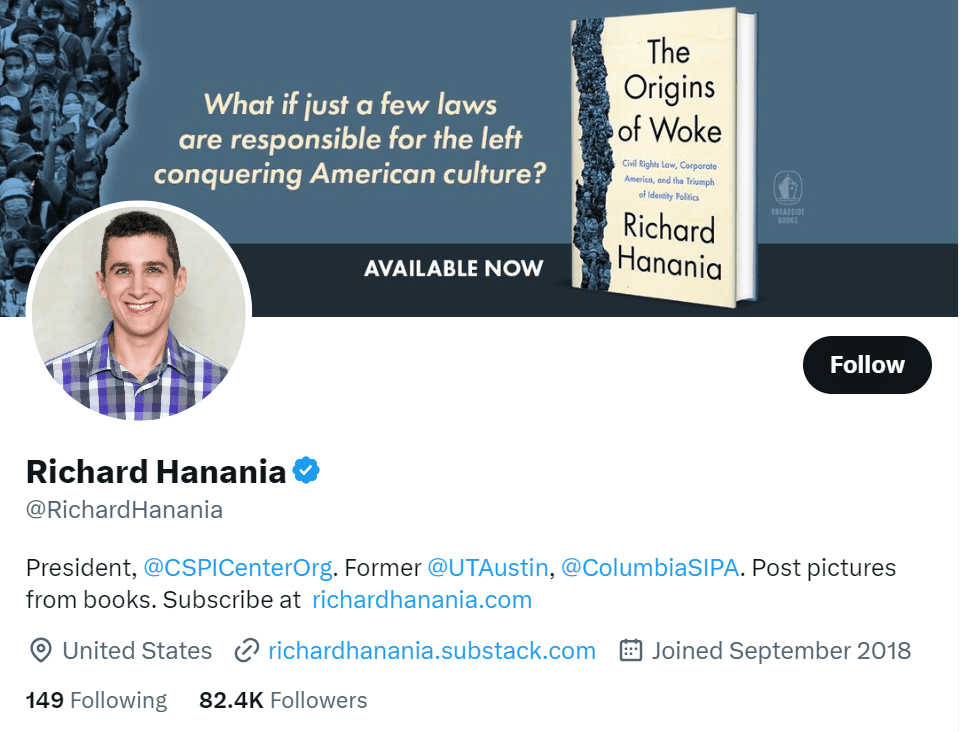 With a profile that has a bunch of letters and acronyms nobody knows or cares about, we decided to use ChatGPT to help with some biographical details for Richard today.
ChatGPT was a bit too nice when describing Mr. Hanania, as their descriptions give the impression that he is actually relevant. Just take a look at how they describe his Twitter habits:
Once again, a VERY generous description of Richard and what he does in the Twitter world. Would ChatGPT provide us with his negative qualities as well?
Meh……could've been worse but some accurate points. We're still working on our skills with implementing AI on the site. With all of that being said, you should have a general idea of who Richard Hanania is. But even with this information, it's hard to prepare anyone for what you're about to read.
Richard Has a Question
Richard is no stranger to the occasional "weird" tweet. While he focuses primarily on "anti-woke" related topics, Hanania will opine on a variety of issues and subjects. With takes ranging from being quite strange to downright sinister, Richard craves the attention that accompanies such opinions. Here's one example of the latter: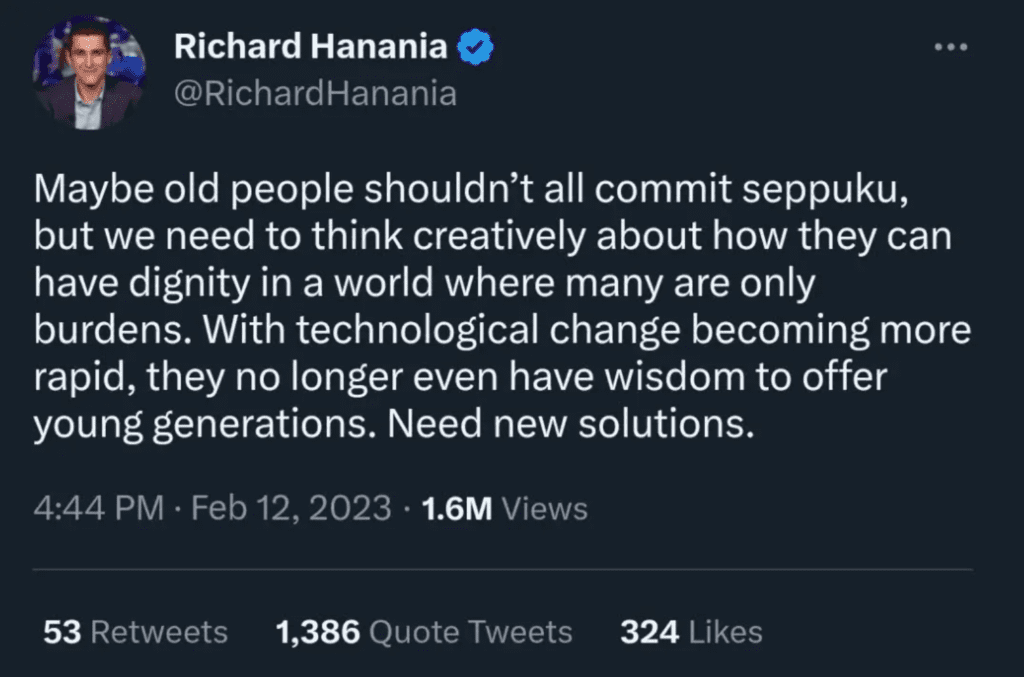 Always one for controversial tweets like the above, Richard is no stranger to having the 'unpopular' opinion and subsequent ratio that follows. This take, for example currently ranks 29th in our Twitter Ratio Rankings list as of 11/6/2023. What we didn't think was possible, however, was for him to tweet something that managed to be MUCH WORSE than this one. And it all started with a poll question of his: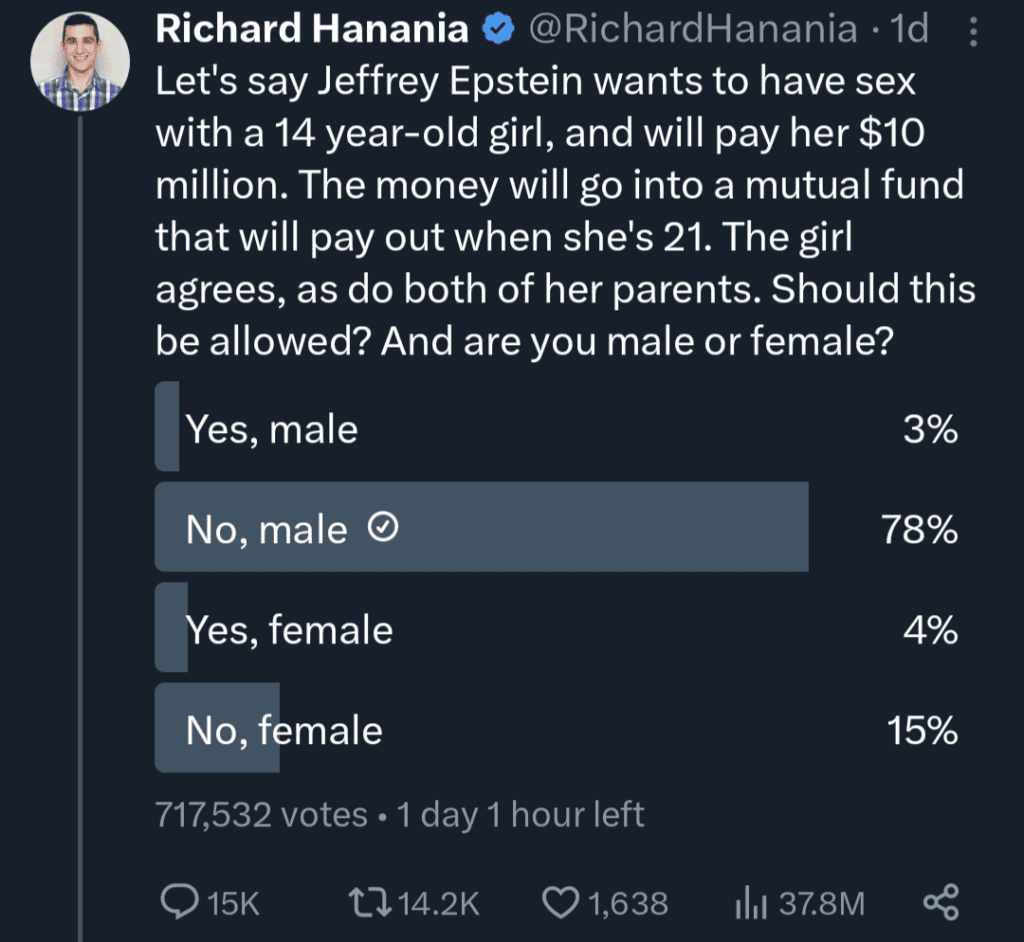 You read that right. A question so absurd and insane that it's hardly worth even explaining. The reactions in the replies and Quote Tweets were exactly what you'd expect as well. And before anyone asks, Richard answered this question back in December:

As the quote tweets were piling up and Richard's shit tweet spread across the site, he refused to delete the poll that was decisive in the outcome from the onset. On the contrary, Richard managed to DOUBLE DOWN on his reasons for posting in the first place: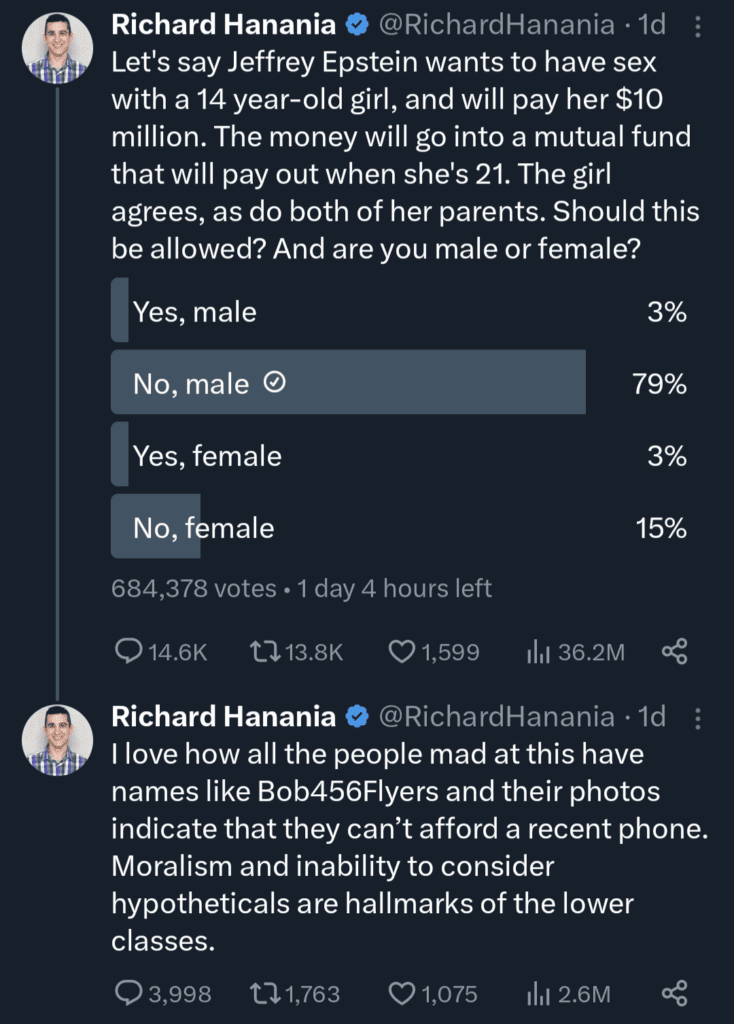 With responses that read as twisted satire if you didn't know the speaker, it's hard to really add much more to this. Because of the Tweet's popularity, it is a bit too early to add it to our Ratio Rankings, along with his clownish follow-ups that somehow made him look worse. We also were able to create a few blank templates of Richard using AI, so feel free to use those for meme-making. Check back to this post for any additional tweets Richard crafts that are on the subject at hand
Gallery