Good day to everyone, especially our Blue Check friends over on Twitter dot com! We have a bit of news to share with everyone involving our 2022 Tournaments here at BCU; building off of lessons learned from our inaugural year hosting these competitions. Being that 2021 was the first year we attempted having voting, user submissions, and live competitions, things certainly could have gone smoother on our end.

With this in mind, we would like to present to everyone the Tournaments we will be hosting in 2022, starting TODAY. If you recall last year, the ball didn't quite get rolling until early June, causing tons of competitors to 'slip through the cracks' as far as voting is concerned. The 10 Competitions we will be introducing below will be the ONLY ones we will have this year, allowing people to more easily keep track of everything going on. We have quite a few new ones to explain as well, which we are excited to see play out throughout the year. So with that being said, let's get to the intros, shall we?
The 2022 Tournaments At-A-Glance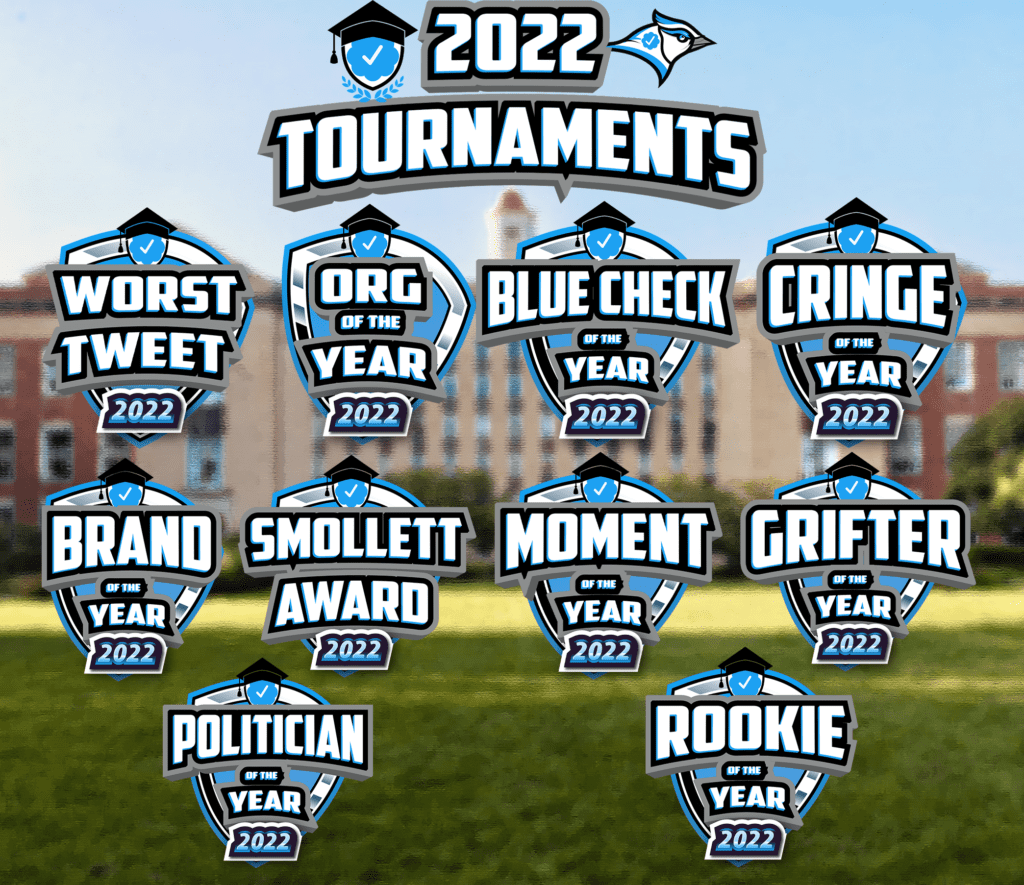 Worst Tweet of 2022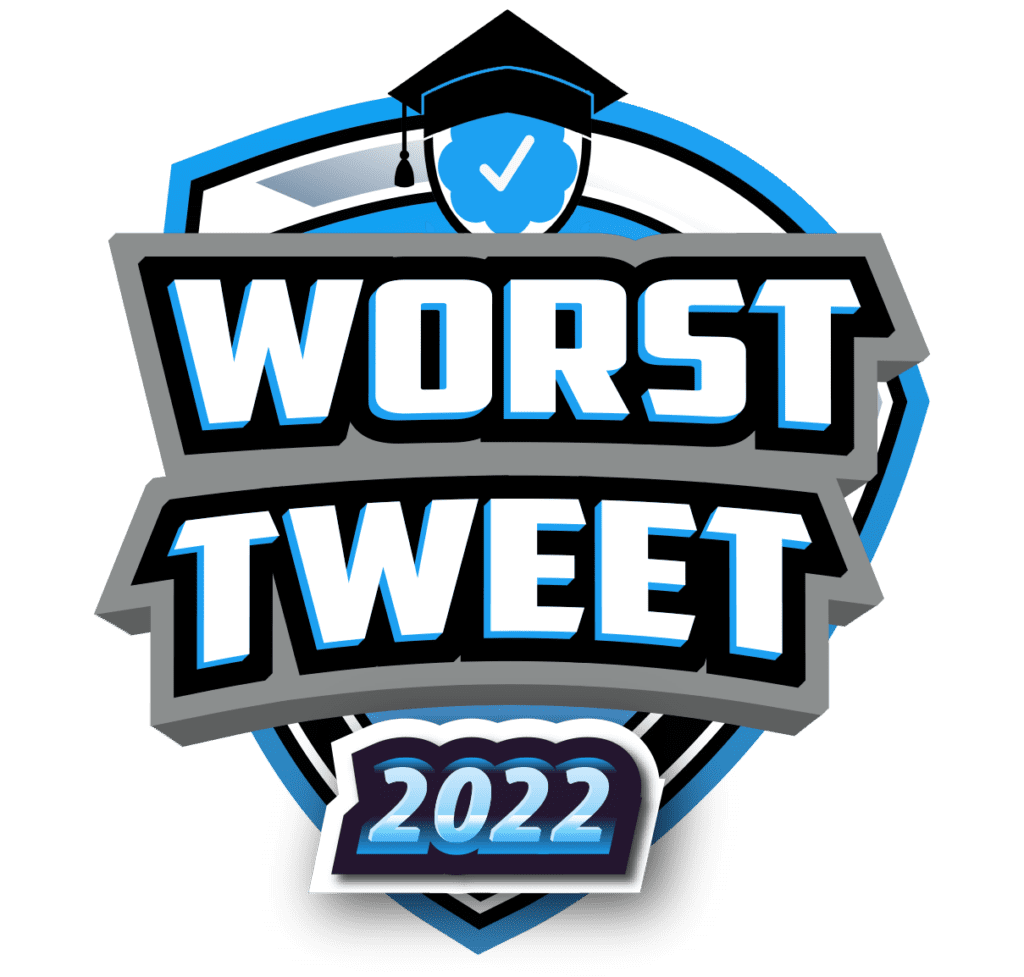 First up will be a returning competition from 2021 that is fairly self-explanatory: "Worst Tweet of 2022". The only thing to note here is that ONLY tweets from Blue Checkmarks will be considered. Otherwise, you get the gist here. Let's move on.
Blue Check of the Year 2022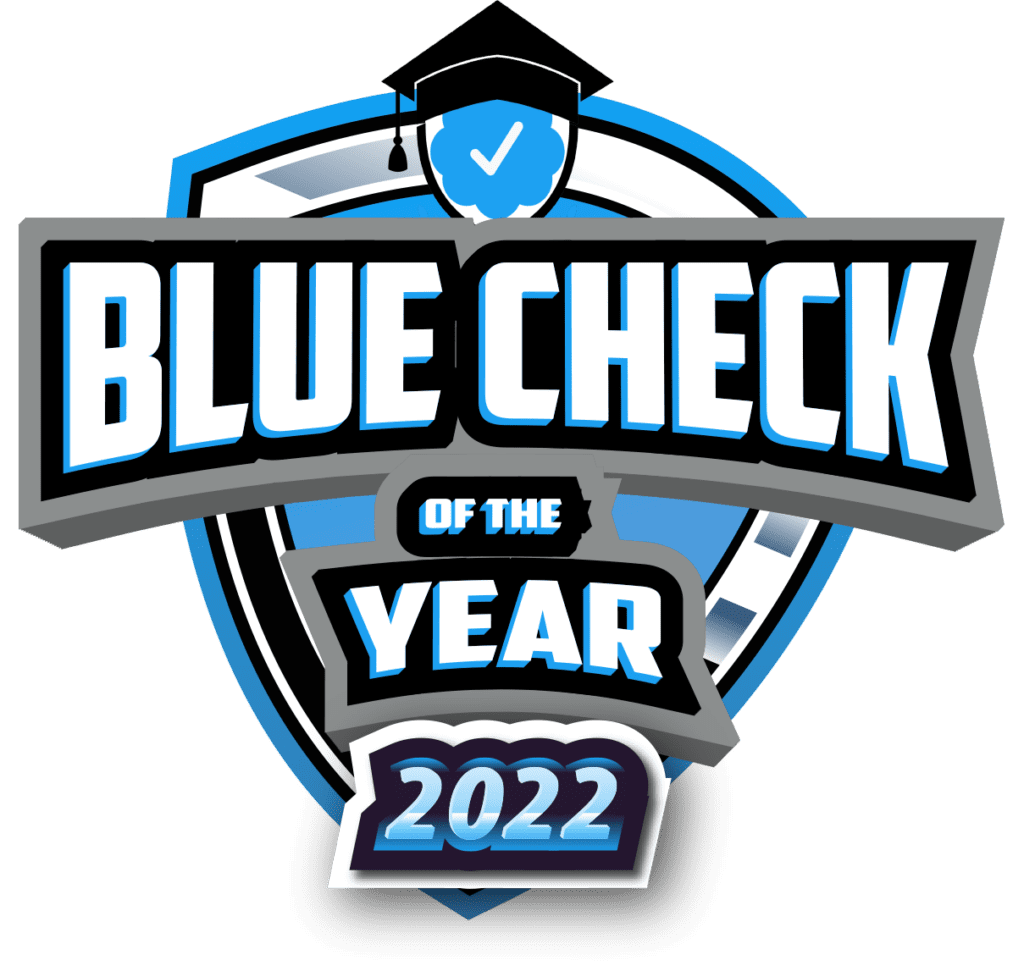 Next is another returning competition from 2021 that is fairly self-explanatory: Blue Check of the Year. The goal here is to determine which user BEST SIGNIFIES what it means to have a Blue Checkmark on Twitter dot com. What exactly that means, however, is entirely up to your interpretation.
ORG of the Year 2022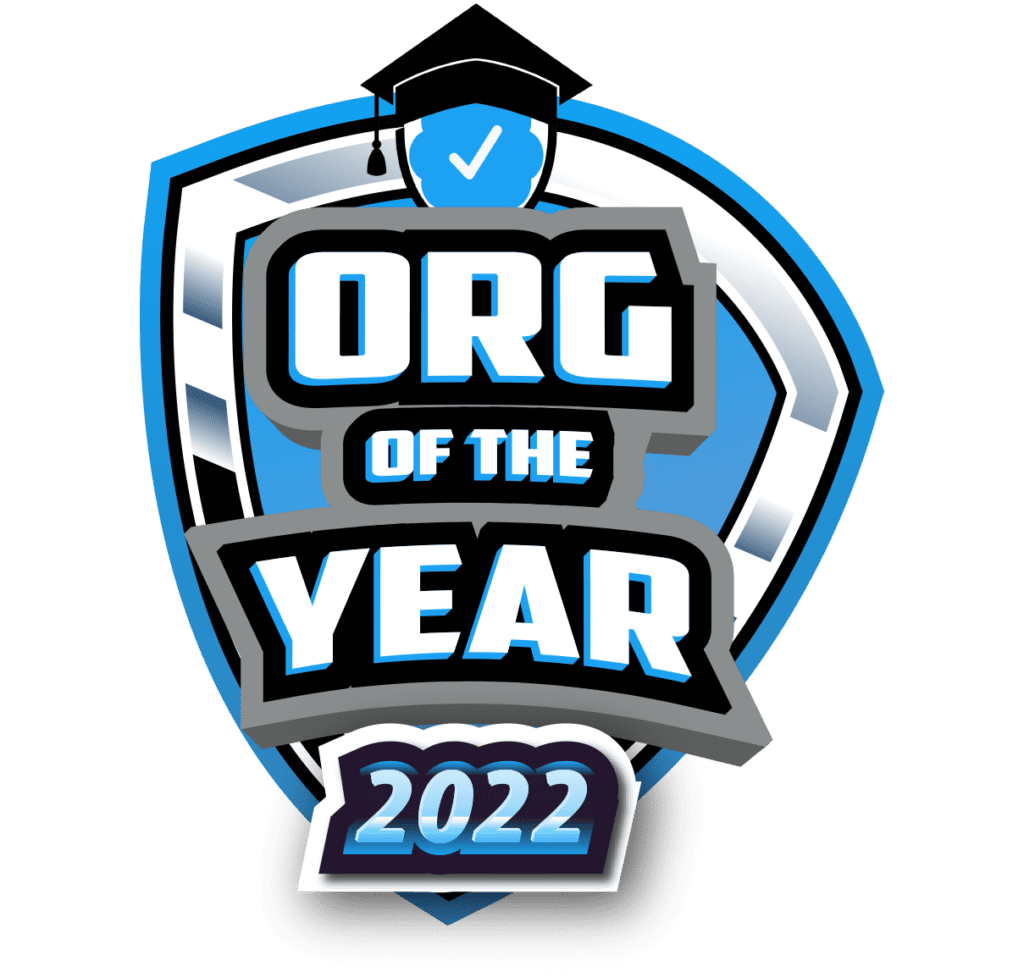 We have another returning competition here with the "ORG(anization) of the Year". Similar to the "Blue Check of the Year", this one will be limited to NON-PROFIT ORGANIZATIONS ONLY. Hypothetically speaking, a competitor can win BOTH this and the Blue Check of the Year award.
CRINGE (video) of the Year 2022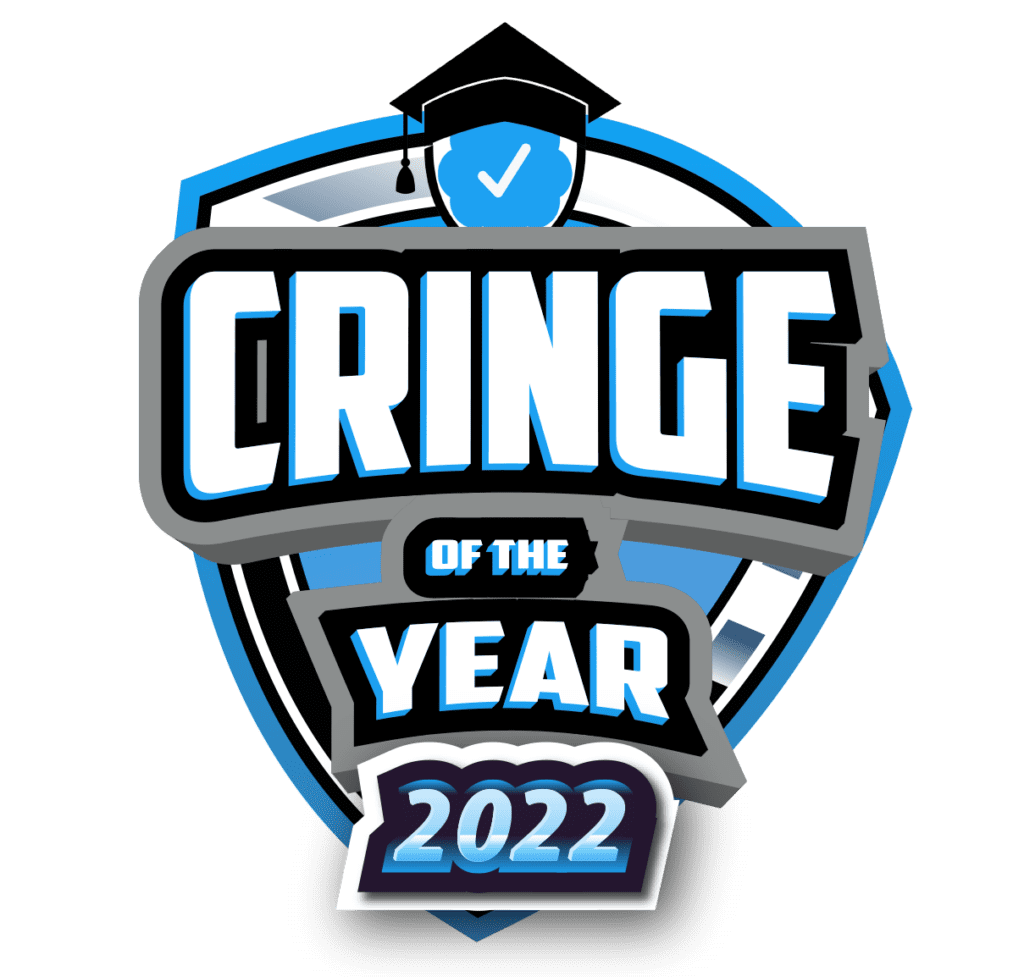 Our next tournament is sort of a returning member, as we started the polling but never were able to finish it due to technical issues. With everything good-to-go on that front, the "Cringe of the Year" competition will come down to which VIDEO CLIP (posted anywhere) is the biggest 'Cringe' of them all.
BRAND of the Year 2022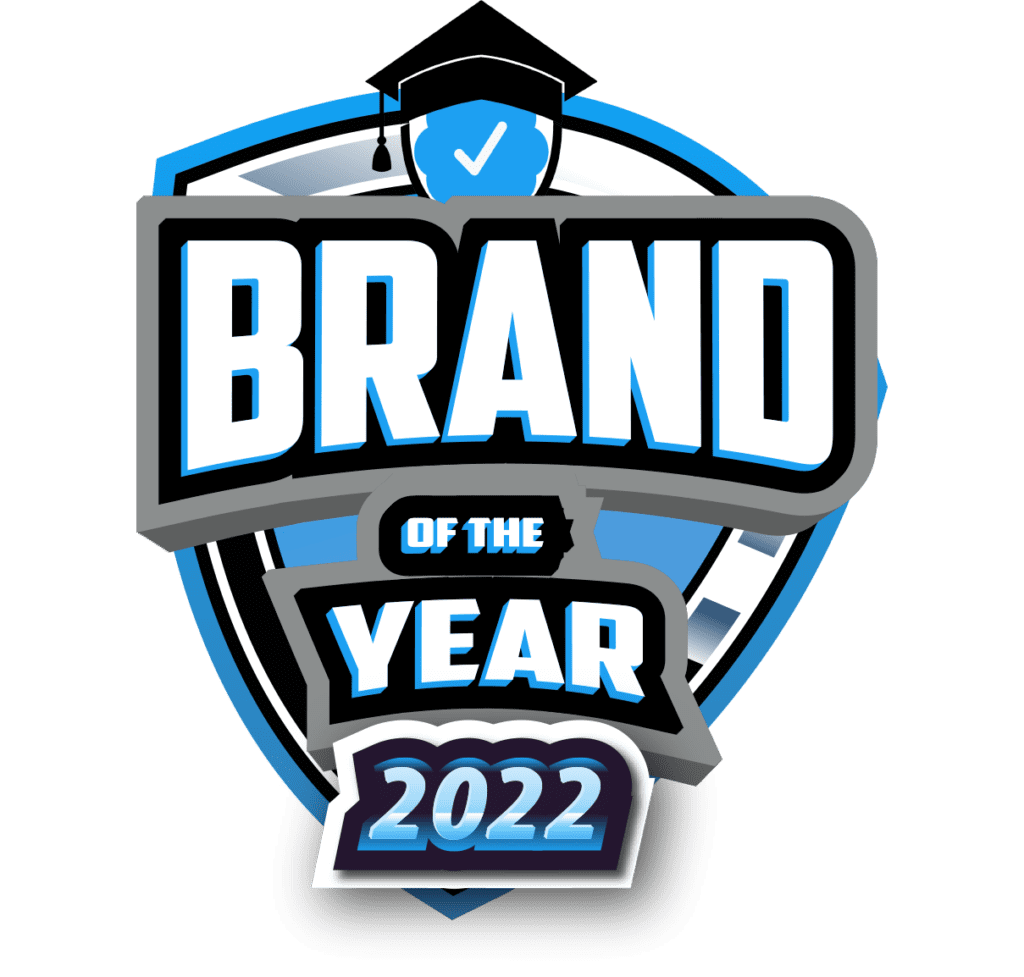 Another returning tournament that's similar to the ORG/Blue Check of the Year, the 'BRAND of the Year' field will consist of exclusively brands and companies that BEST signify what it means to possess that coveted Blue Checkmark. Unlike last year when we introduced this in October of 2021 (aka the end of the year), we will be ready to go from the start for this year!
POLITICIAN of the Year 2022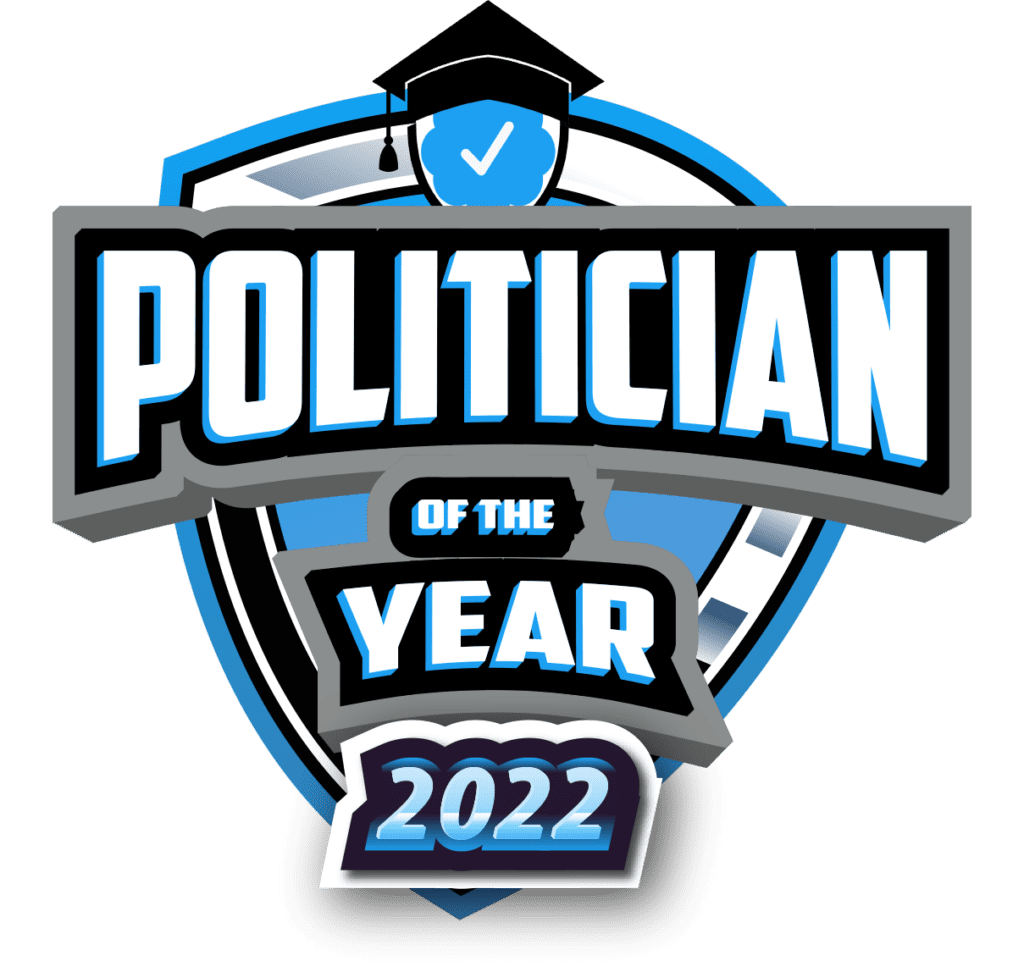 The last of our returning competitions is another one that we never finished due to late implementation: "Politician of the Year"! Unlike last year when the field was limited to US Politicians only, we will allow competitors from the ENTIRE WORLD for this year! Elected representatives, dictators, appointed bureaucrats, and other ACTIVELY SERVING politicians/leaders will be considered. An exception can be made for those involved in a campaign in 2022 as well, allowing people like Nikki Fried, Beto O'Rourke, and others like them to be nominated!
NEW Tournaments for 2022
Each of these next few introductions will be for those that are BRAND NEW for 2022! While we are unsure of how smoothly some of these will go, we are surely excited about the possibilities ahead! Let's take a look at what's new for 2022.
ROOKIE of the Year 2022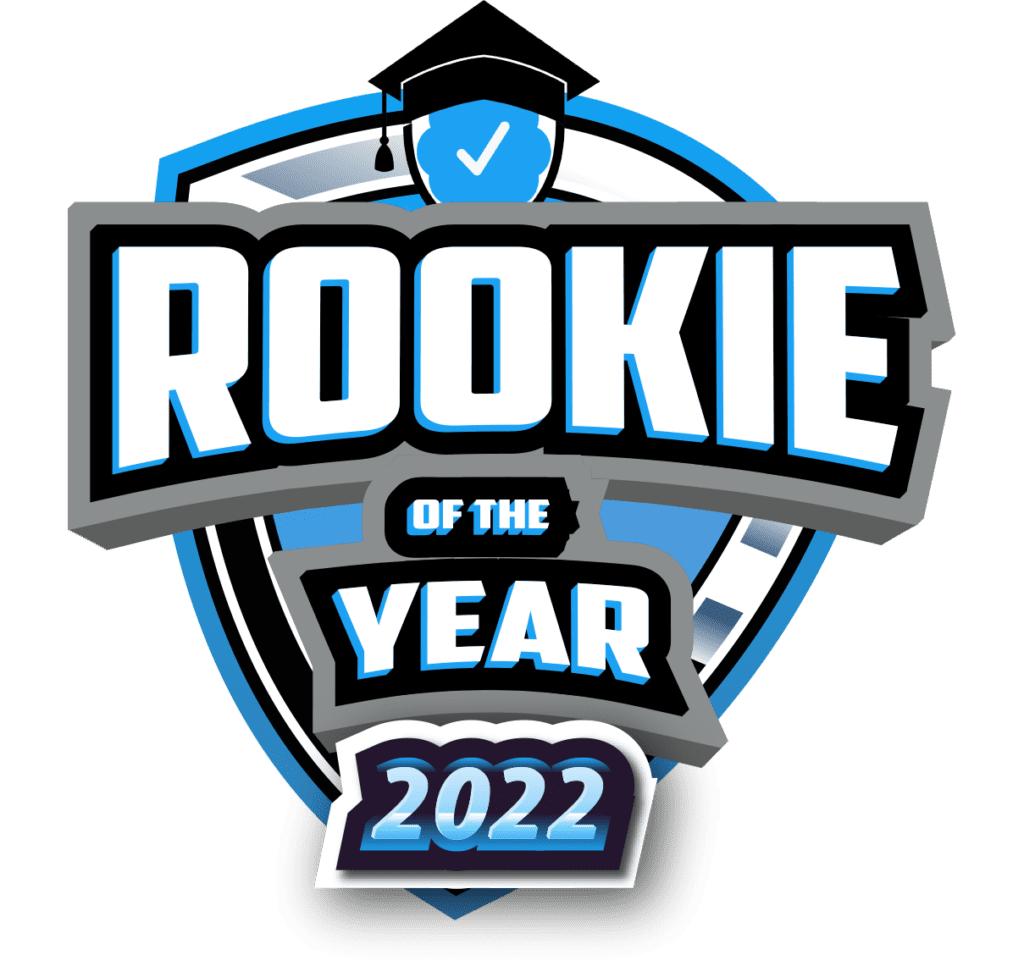 Modeled after the awards given in professional sports for 'newbies' in a given league, our Blue Check 'Rookie of the Year' will be a competition consisting of ENTIRELY 'new' Blue Checkmarks. Beginning with those who were verified in November of 2021, each user who becomes a member of the Blue Check fraternity will be competing to show who BEST signifies what it means to have the badge of honor. While we haven't really begun to look deeply into any of these tournaments quite yet, we can tell you that famed "Resistance" member Angela Belcamino IS in fact a Blue Check 'Rookie', receiving her verification at the end of 2021. Talk about a GREAT nomination right there!
The Jussie Smollett Award 2022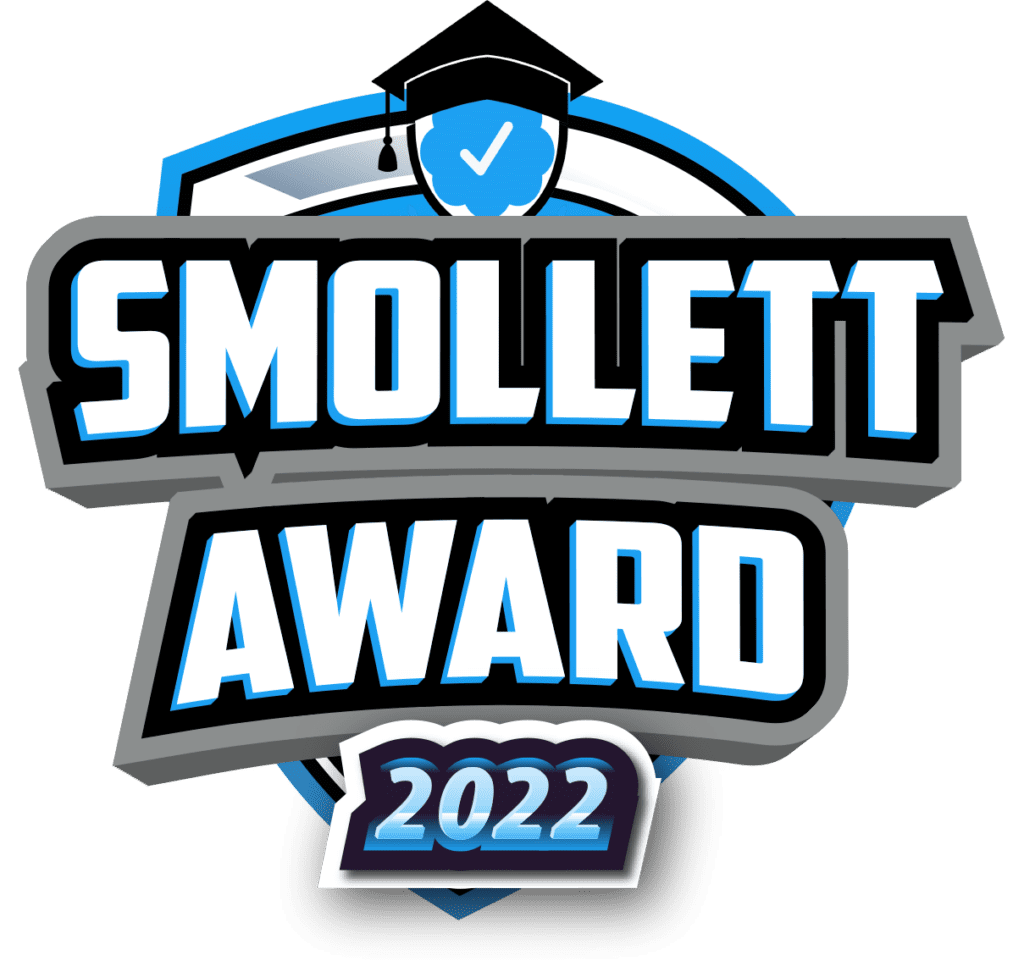 In honor of perhaps the most famous 'hoax' in recent memory, the Smollett Award is a brand new competition that seeks to find the BEST Tweet that clearly "Didn't Happen". Those familiar with the wild imagination of Blue Checkmarks will know exactly what we mean by this, as it usually is fairly obvious that a given story is exaggerated or entirely made up. Of course, only Blue Check users will be considered for this.
Twitter Moment of 2022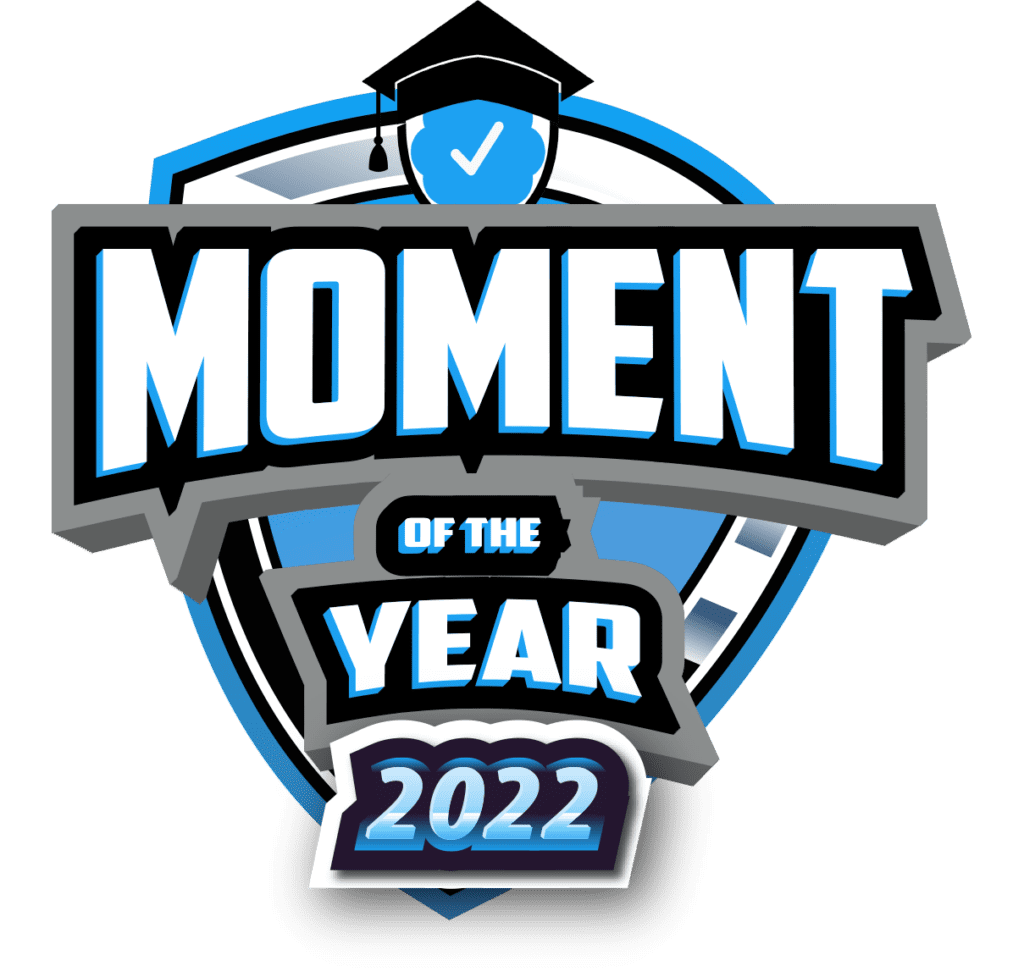 Unlike most other competitions that require either a tweet or user themself, the 'Twitter Moment of 2022' takes a more holistic approach at the platform. Notable events like tweet meltdowns, arguments, Twitter Trends, ratios, account suspensions/deletions, and other general happenings will be considered here. An example of a "Twitter Moment" from 2020, for example, would be the famous David Leavitt and Target Tori saga, which included a call to the police over an erroneously labeled, $0.30 electric toothbrush that Mr. Leavitt felt entitled to. Events like that wouldn't quite fit in with the other competitions, which is why we introduced this new one!
GRIFTER of the Year 2022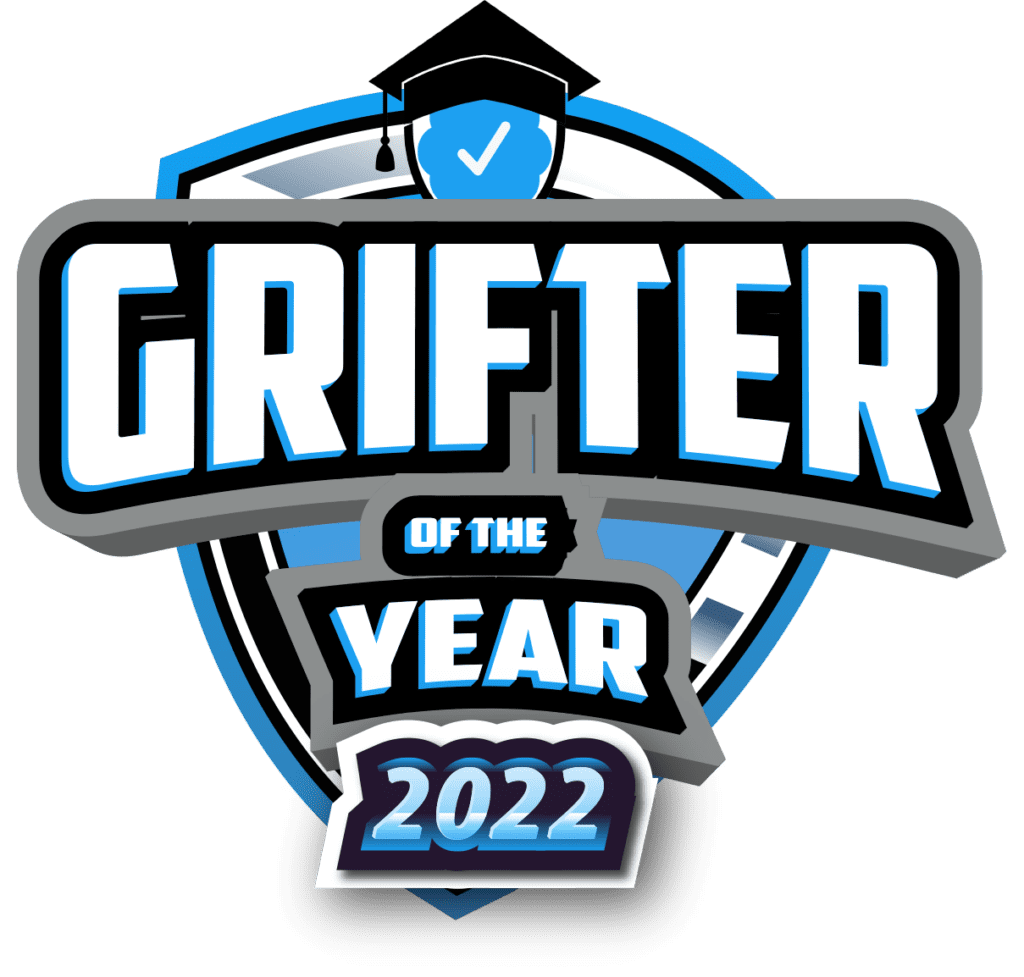 Last but not least is our 'Grifter of the Year' competition, which seeks to crown the BEST 'grifter' on Twitter dot com. Referring to those who are shamelessly in it for the money, the Grifter of the Year will include those who go about their business in many different ways. Whether it's blatant hypocrisy towards the wealthy displayed by Hasan Piker, shameless 'MyPillow' coupon codes tweeted by Jack Posobiec, consistent race-hustling from the likes of Shaun King and Ibram "X" Kendi, or a sudden shift to politically correct views from Ethan Klein, 'Grifting' comes in all shapes and sizes. From Robert Reich to Ethan Ralph and everyone in-between, your vote should focus on the overall BEST 'Grifter' in your opinion. Your criterion to determine this is entirely up to you.
HELP US OUT By Submitting Your OWN Nominees!
As usual, our community involvement with things like this is incredibly helpful in order to run the BEST Tournaments possible. Everyone has been GREAT with their submissions to the Blue Check Glossary, so we hope this will continue going forward. The link to submit your own nominees (anonymously) can be found here and below this post. Unlike last year, we won't actually begin the voting until the year of 2022 has actually ended. With that being said, submit as many images and nominations as you would like! We could use as much feedback for this as possible!